Based in Hackney, London, Skin & Sanctuary is made up of a team that loves what we do and why we do it - knowing that our skin experts can help you look, feel and live beautifully.
We truly are a team that blends experience, education, technology, compassion and exceptional skills to provide our clients with the most advanced skin treatments - focused on delivering the most exceptional of results
Founded by Dr Saira Vasdev and Sonia Rishi with the aim of creating an exceptional facial rejuvenation experience for everyone, regardless of skin type or skin condition.
Sonia and Saira believe this will be an amazing journey achieved by using the best in injectable treatments alongside amazing advanced facials, active, science led skincare products and results driven technology.
And, most importantly, administered by the most talented of people.
Dr Saira Vasdev MBBS (HONS) MRCP UK
Founder & Medical Director, @drsairavasdev
Dr Saira Vasdev is a Founder and Medical Director at Skin & Sanctuary. Regarded as one of London's top cosmetic doctors her talent and wealth of experience in non-surgical facial rejuvenation has means that each client can feel completely safe in the knowledge that they are in the trusted hands of a true expert.
Saira is a fully GMC registered doctor. Graduating from Queen Mary University she spent years specialising in Intensive Care and Anaesthetics in some of London's top teaching hospitals and Trauma Centres. Now dedicating her entire practice to the field of Aesthetic Medicine Saira has carried through her passion for knowledge, care, safety and excellence - something which is evident in every treatment undertaken.
As well as articles in The Telegraph, Daily Mail and other local and national press Saira has been named 'best for Blemish-free skin' in Brides Magazine Beauty Guide and is featured in the industry favourite Tatler Beauty and Cosmetic Guide. At every stage she stresses the importance of carrying out treatments that enhance and define the natural profile.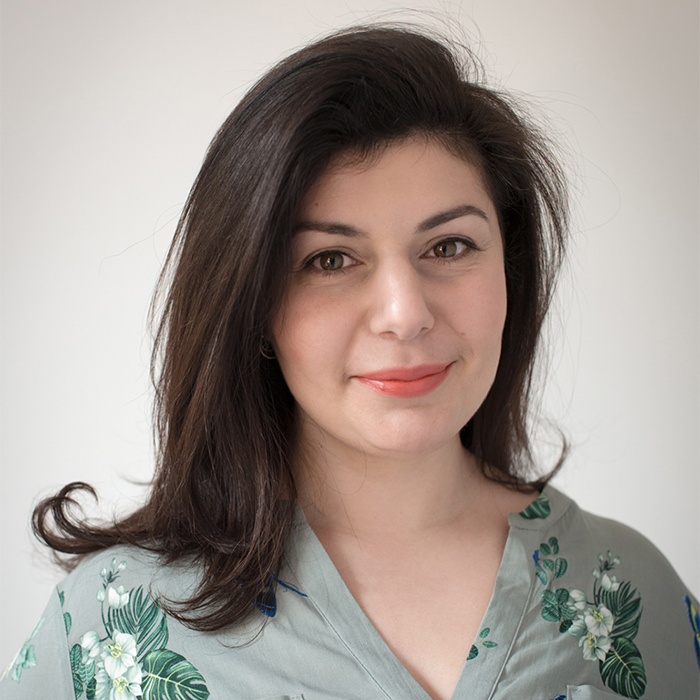 Senior Therapist, @fatmatanyolach
Inspired as a child by her mum's trips to the hairdressers where she would watch the amazing transformations that took place, Fatma went on to study a 3 year BTEC National diploma course in hair and beauty at London College of Fashion. From the age of 19, working in a salon in Knightsbridge, Fatma saw the development of facials, injectables and skincare and the amazing results they were achieving. She worked in Knightsbridge for the next 18 years and now there is very little she doesn't know about beauty and aesthetics.
We and all her clients are immensely grateful that Fatma agreed to make the journey East and join Skin & Sanctuary journey.
Fatma has influenced the concept of the clinic via her passion in bespoke, personalised skincare and the belief that every age group and skin type should have access to the very best advice and treatment they can afford.
Founder & Business Director, @sonia.rishi
Sonia has worked with fabulous teams in both NHS and Private Practice as well as consulting to super creative agencies. Sonia has brought this experience to Skin & Sanctuary to ensure that the patient is at the heart of everything we do. Her philosophy combines wanting each client to know he/she is unique and that each member of the team will do all they possible can to WOW.
The products, technology and knowledge are truly amazing but what makes Skin & Sanctuary special is Sonia's personal touch and experience. After working with the UK's best dental clinicians Sonia was approached by John Bird, co-founder of the Big Issue who asked if she would assist in the set-up of his new start-up, Wedge Card. The concept was an idea to try and save independent shops on the High Street while also promoting the community around it. Skin & Sanctuary combines this experience - a boutique, local and high quality clinic offering the very best treatments by practitioners who love their job!
Senior Aesthetician, @vmcnultyox
Driven, passionate and a perfectionist in all that she does. Every one of Skin & Sanctuary's clients benefit from Vicki's eighteen years of experience.
After completing a BTEC National Diploma at the London College of Fashion in 2000 Vicki went straight into providing 5 star treatments, firstly on board with the Royal Caribbean Cruise line and then with the amazing spa teams at Claridges and The Lanesborough.
Even whilst being a busy mum of three Vicki's drive meant she then went on to learn further, obtain her VTCT Level 4 Diploma in Advanced Beauty Therapy to ensure that she is completely up to date with treatments that benefit and enhance her clients.
Client Experience Lead, @findingabalance13
Eloise loved all things skincare and beauty from a young age, inspired by her French mother and grandmother. After deciding on a career change after 10 years as an NHS dietitian and some time as a makeup artist, Eloise first came to Skin & Sanctuary as a client. She instantly felt at home and when the opportunity to join the team came up, she jumped at the chance.
Eloise is committed to making the client experience as seamless, enjoyable and joyful as possible for each and every person who walks through our discreet black door.
When Eloise is not at the clinic, she can usually be found at home with her cat, doing a fitness class with friends, or crafting with her niece.
Personal Fitness, @yuritomek
Yuri's passion is to inspire clients to take charge of their health, nutrition and training habits to then transform both body and mind.
Following a detailed consultation Yuri will prepare a bespoke training plan. His manner, strength and own commitment to training motivates clients to overcome self limiting beliefs and progress to fulfilling physical goals.
Yuri has been awarded full accreditation as a member of the Australian Physiotherapy and Pilates Institute (APP) a service that builds strength, physically and mentally.